Curriculum Enhancement
Wider Curriculum
"Pupils benefit from a rich and varied programme of clubs, activities and extra-curricular learning opportunities."
Ofsted
At Dartford Grammar School for Girls, we consider Curriculum Enhancement as an integral part of our school ethos and we are very proud that the Enhancement programme runs alongside the academic curriculum to further offer breadth, balance and opportunity for development of character, knowledge and skills. The Curriculum Enhancement programme at DGGS has various strands, including Curriculum Enhancement days and weeks, weekly and fortnightly extra-curricular activities, the Duke of Edinburgh's Award, Sixth Form CAS (Community, Action and Skills), the House System activities and student leadership.
Throughout the year we also have special events, such as speakers who come into assemblies, and the annual Humanities Lecture. Students are encouraged to listen, discuss options and vote and the school-wide Political Exercise is an important annual event for us. In addition, students have a voting opportunity which is taken into account as part of the selection process for the two Head Students.
Our vision statement for Curriculum Enhancement at Dartford Grammar School for Girls is:
"Inspiring young minds and providing a wealth of opportunities to develop skills, knowledge, creativity, leadership potential, talents and interests and enhance real world links to the curriculum."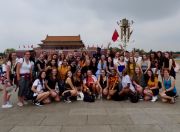 Summary of Curriculum Enhancement
Curriculum Enhancement Days
We offer a broad and balanced curriculum at DGGS. However, we also understand that the more diverse and creative opportunities we can afford our students, the more they thrive and flourish. In service of developing accomplished, conversant young people we offer regular opportunities for students to engage with topics, ideas and skills on a deeper, extended level. We have two curriculum enhancement days during the year; one in November and a second in May. We also dedicate the entire penultimate week of the year to a curriculum enhancement experience. This academic year, this will run from 8th to 12th July 2024. (During this week, students in Year 10 will complete invaluable work experience.)
In recent years, students have enjoyed overseas trips to Cambodia, Spain, France, Germany and Holland, as well as a bush-craft residential trip for Year 7. Other trips have included a visit to Harry Potter studios, Wicked the Musical, the Science Museum, Go-Ape, Escape Rooms and Thorpe Park. In-school activities have involved experiences with STEM workshops, exploring the holocaust, hosting visiting guide dogs and shadowing a local Magistrate.
Extra-curricular activities
DGGS is a school in which extra-curricular opportunity abounds. There are a huge range of clubs which run on a fortnightly basis; encompassing a divergent array of opportunities from STEM to orchestra; from cheerleading to origami. We also offer subject-specific clubs and extended learning workshops. Research shows that students gain a huge amount from attending clubs. They are wonderful forums for forging new friendships and learning new skills. Each faculty reviews the range of opportunities on offer to students regularly in order to amend their offer of lunchtime and after-school clubs, day and residential visits, and opportunities for special events and talks. At Dartford Grammar School for Girls, we strive to make our curriculum as relevant to the real world as possible and carefully balance enrichment opportunities alongside preparation for public examinations to ensure that our students have the very best chances of success in all aspects of their school life.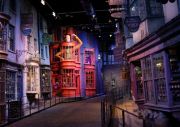 Community, Action and Skills
Sixth Form Enrichment, also called CAS, is widely enjoyed by our senior students on a weekly basis. CAS activities that are running this year include Cookery, Knitting, School Magazine, Music, Philanthropic Society, Debating, Touch Typing and Yoga. Sixth Form students are also encouraged to develop and lead their own societies and clubs, including those for the lower school. At the end of each CAS cycle the students present their new skills at a celebration event to share their knowledge and experience. When possible a number of students volunteer with local primary schools or assist the elderly with Age UK. In addition many students opt to be academic mentors for younger students, a scheme that is greatly appreciated by both parties. Many of these skills support students' applications for university, apprenticeships and work.
Student Leadership
At all levels, students have multiple opportunities to lead and contribute towards school life. The Diversity Representatives continue to be in post and this year we are introducing Students Journalists and Ambassadors to broaden the work vertically across the school.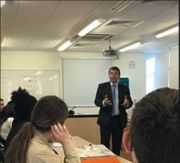 Specialisms
Dartford Grammar School for Girls was awarded Science Specialist designation in 2003, and again in 2007, when we were also invited to apply for a second specialism in Mathematics and I.T. We continue to emphasise the importance of these areas within our broad and balanced curriculum, and have a rolling programme of improvements being made to facilities, including I.T. suites. We hold a large annual Science Fair, at which we aim to inspire local primary school children with a love of science.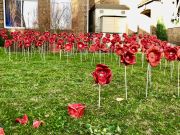 Creativity
We are very proud to encourage creativity in our students. We have this as one of our core values and we are very proud to be continuing our journey to maintain our Artsmark Gold award for our work across the Arts. Last academic year, we held an Arts and Culture Week during which students were able to perform in and lead cultural activities, alongside tasting a variety of foods in the canteen and wearing traditional cultural dress. This academic year, students have the opportunity to take part in the whole-school production alongside contributing to the school recipe book. We hold several annual events, including the Hat Competition for Year 7 students, and additional competitions throughout the year for all students, including the Harvest Box competition and other opportunities, such as designing Christmas Cards, welcome cards for new Year 7 students, cakes and more.
Creativity is embraced in all faculty areas and features throughout the curriculum. Students create songs and raps, create models, draw and annotate. In assemblies, students enjoy listening to musical or drama pieces performed by their peers and all students in all years are offered peripatetic Music lessons. During Curriculum Enhancement Week this year, Year 9 have an Arts Week to ensure breadth and balance as they begin Key Stage 4, alongside other year groups being involved in a variety of activities.
The annual DGGS Summer Arts Festival includes a fashion show, where our Textiles students can display their pieces to an audience, a Key Stage 3 production and exhibitions of Art and Technology work at all levels.