Library News
"Pupils read widely and often. They develop a keen interest in different types of literature
and factual reading materials as they get older. The English Department's 'sixteen by 16'
programme lists fiction books that pupils are asked to read by the time they finish Year
11. Many of these books help pupils to develop their understanding of issues around
equality and diversity. Pupils relish these opportunities."
Ofsted
The Library at DGGS

The Library is open between 10.30am and 2.30pm every day. Sixth Form students have access to study during lesson time and the whole school community can come during break and lunchtimes to browse and borrow books.
We have a large fiction section, with separate areas for our 'Sixteen before 16' collection, our manga collection and our Senior fiction. Our Non-Fiction and reference section is arranged by curriculum subject so resources are easy to locate. Our displays of information and books reflect the celebrations and awareness days highlighted in the wider school community.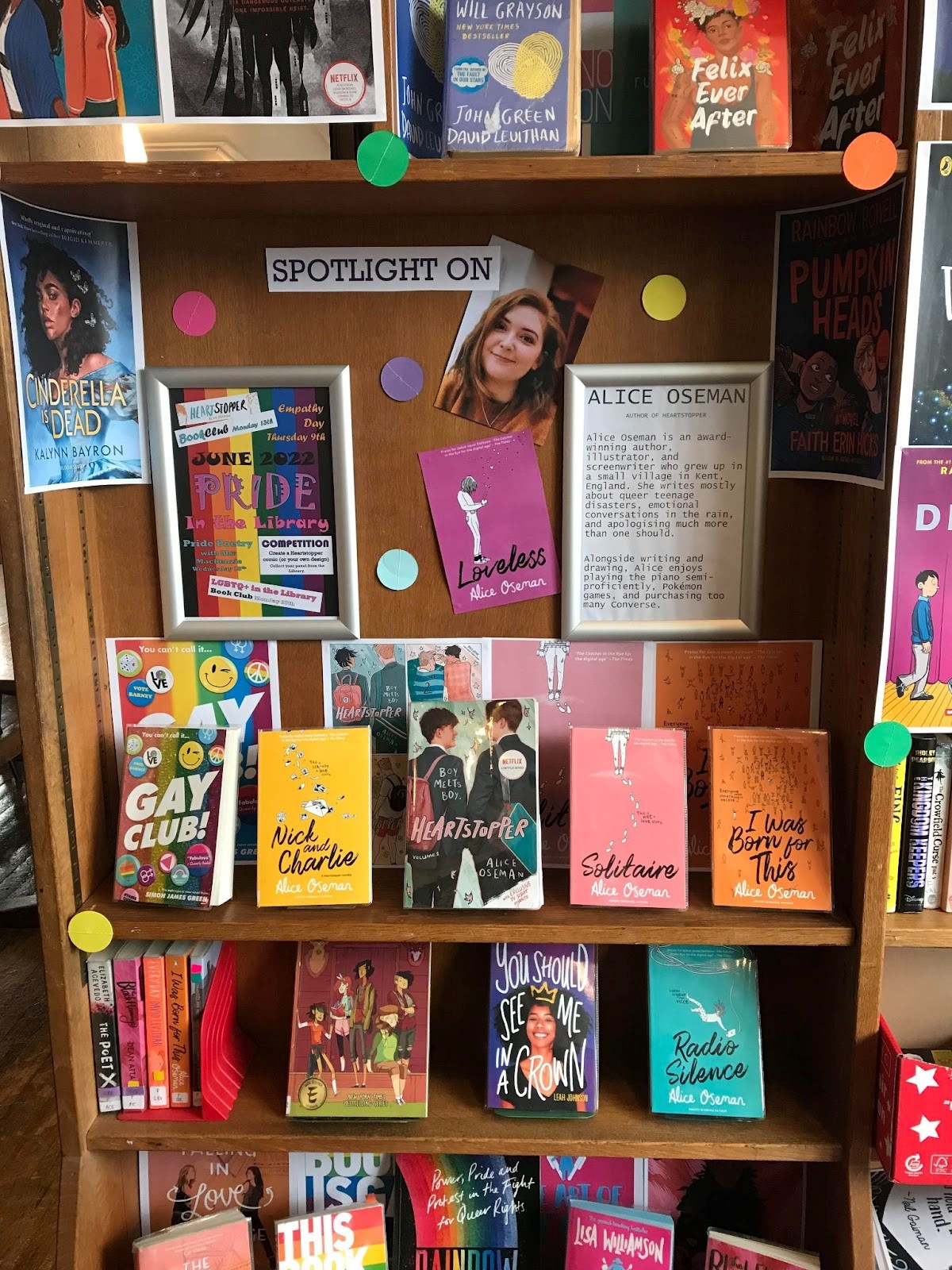 We also have our Library online, using the Accessit Library Management System. We have a wide range of eBooks available to borrow too.
The Home page is where you will find news and information, videos on using the web app and using the Reserve function for choosing books for the Click and Deliver service.
Search for books, authors, subjects and tags etc in the search box. When you click on a resource, you have the options to reserve it, add it to your list for later or write a review of it.
If you would like more information, you can use the One Search to find information on a list of approved websites and the Discovery Search to search approved online databases.
A great many online materials have been catalogued for student use and we have online subscriptions to New Scientist, Biological Sciences Review, Massolit for English Literature and the Financial Time among others.
The online Library can be accessed via any device:
Click here for the web app
Access to a personal dashboard is via the student's school email address and password.
There is also a mobile app Accessit Library, available on iOS and Android.
Please watch this video for an introduction to Accessit Library

Student Librarians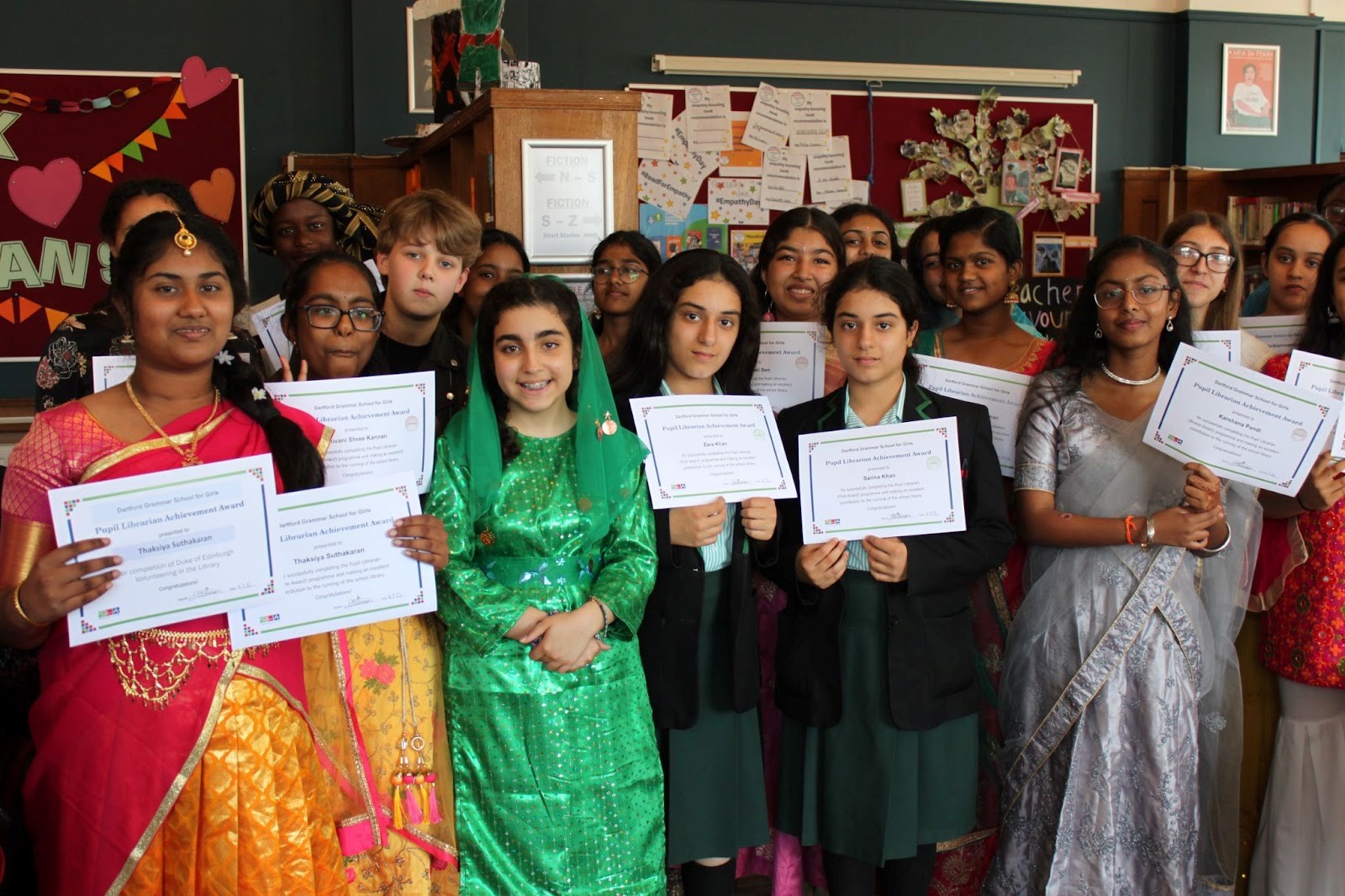 The Library has many Student Librarians who help with shelving, circulation, preparing books for cataloguing, displays and housekeeping. The places are coveted and don't come up very often but every September, new year 7 students are invited to apply for places.
Student Librarians are a very important part of the Library community and develop many skills. They also have the chance to use their duties as part of the Duke of Edinburgh Award scheme.
Sixteen before 16
As part of a whole-school strategy to develop students' reading habits, cultural capital and vocabulary, a project entitled 'Sixteen before 16' was launched last year which is promoted in the library. All members of staff in our school community were invited to nominate a book which they think all students should read, ideally by the time they are sixteen (or eighteen for the current Sixth Form), avoiding texts which are already taught in school. A shortlist for students has been created from the seventy-seven excellent nominations.
Winners of the Nobel Prize for Literature, the Carnegie medal and the Pulitzer prize feature on the list. It covers a vast range of themes, including: hope, love, deception, loss, growing up, conflict, choice, inequality, courage, poverty and power. The books present a wide variety of literary styles including satire, fables, modern memoirs, gothic literature and magic realism. Reading these texts will transport students to different times and locations, including: the Victorian workhouse, Hardy's Wessex, America in the 1930s and post 9/11, Auschwitz 1944, the rural Punjab, Wolverhampton, London, Nigeria and Havana. It is hoped that all students will find books to humour, move and inspire them.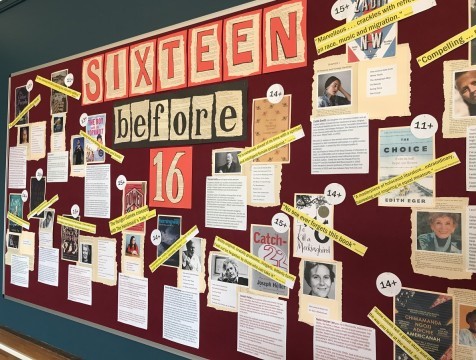 Book Club
Book Club runs every Monday lunchtime and sessions are varied. Sometimes we shadow national book awards, such as the Carnegie Medal, sometimes we read a text together, student-led sessions include favourite books and stories the students have written and self-published and we celebrate awareness days such as LGBTQ+ History Month, Black History Month and Disability Awareness Month by highlighting our specific, relevant collections.
Events
Every year we celebrate World Book Day with activities in the Library and during Form time.
We have our own DGGS Book Festival which runs during May. This includes various activities including competitions, special book clubs, author visits, and the Scholastic Book Fair.
Library News 2023