A Brief History
The House system: a brief history
1900s
The Philanthropic Society, the oldest society in the school was funded in 1907 and today students are encouraged to take part in school events and opportunities to benefit themselves as well as their community. The Philanthropic Society is at the root of the superb work that DGGS students do to this day to raise money for those less fortunate than themselves.
1920s
The school's first Headmistress, Miss Brett, was known for making students feel very conscious of being members of a community. 'Tone' and 'honour' were all-important words then. Houses were named York, Plantagenet, Tudor, Lancaster, Stuart and Windsor. There was inter-house rivalry in sports and choir competitions, which encouraged team spirit and high standards.
1950s and 1960s
During this period, it was typical for forms to raise money for charities. Competitions were encouraged between teams and Houses, rather than individuals. The six Houses battled it out for the House Shield in the cookery competitions, the toy competitions, the netball, hockey and tennis tournaments and with House Points.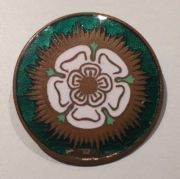 1970s and 1980s
The Christmas toy competition, cookery and sports competitions between Houses continued. In 1989, the House system was changed and the girls had to vote for their new Houses' names - either famous authors or historical houses in Kent. It ended up that were changed to Chartwell, Knole, Leeds and Penshurst.
1990s
In 1990, the school roll expanded and an extra Year 7 class, known as 7M, which was divided up between the existing Houses. In 1997, a new House identity was created and M was no longer mixed but became H for Hever.
2000s
In 2005, Ightham was introduced as the 6th House as the school expanded again
The six Houses each had a colour: Penshurst (Yellow), Leeds (Green), Knole (Blue), Ightham (Orange), Chartwell (Red) and Hever (Purple).